Due to the outbreak of COVID-19 (Coronavirus) Louisiana Governor John Bel Edwards, has issued Proclamation Number JBE 2020-27, Section 4, which provides that any state agency is granted the authority to extend any non-essential deadline for a period of no longer than 30 days if deemed necessary to respond to the threat of COVID-19. Using the authority granted by the Governor, the LBMT has elected to extend the deadline for massage therapy license renewals for the maximum period of 30 days which would move the deadline to Thursday, April 30, 2020.
While LBMT does not have jurisdiction to mandate the operation of your business, the board would encourage all therapist and establishments to follow the State's guidelines on public health. For information on those guidelines, please visit http://ldh.la.gov/coronavirus/
The website will be updated when new information is available.
The LBMT staff will be available to assist you as this COVID-19 pandemic allows. Please address any questions to admin@labmt.org

---
It's Time to Renew Licenses!
January 1st - March 31st is the time to renew all Professional Licenses, Establishment Licenses and Establishment Registrations. Please renew as early as possible to receive your license by April 1st in order to be in compliance with the law to work.
Please see extension stated above.

Notes / Reminders: All applications (renewal and new) must be dated within 30 days of LBMT Office receipt. Applications dated prior to 30 days of receipt will be returned to the applicant unprocessed.
When submitting online applications, an email confirmation will be received at the email address listed on your account. If you do not receive an email, the application was not received for processing. Please contact the office if you have questions.
First-Year Professional Licensees - When renewing online, you must attach a document stating "First year of licensure - no CEs required" in the area where CEs are required on the application. The document may be a "Word" doc you created.
If you have taken more CEs than you are able to attach to the renewal application, please attach all that you can and send an email to admin@labmt.org with all of your CEs attached.
The expiration date for all Louisiana Board of Massage Therapy licenses is March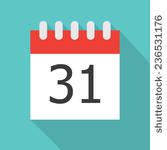 each year.
Renewal season is January 1st - March 31st each year. Remember to renew early to receive your license by April 1st in order to work and be in compliance with the law.

Continuing Education for 2020 renewal must be taken 04/01/2019- 03/31/2020. If you have questions, please contact the office. Please verify your CE Certificate contains all information as specified in LAC, Title 46, Part XLIV, Chapter 37, 3703 (C) (2) to avoid application denial.
You may find the above information in La. R.S. 37:3551,et seq., Chapter 57 and LAC, Title 46, Part XLIV ("Louisiana Law" tab, Practice Act/Rules and Standards). Please review all information in the Practice Act and Rules. It is important for all Massage Therapists and Establishments to be aware of all laws that govern the profession.
LBMT takes its role of public protection seriously; but, can only act within its authority as a regulatory board. If you feel an establishment or a therapist is violating the LMT Practice Act you may file a complaint on our website or with the local authorities. We as a board will not file a complaint with the local law enforcement; but, encourage you to do so if you desire criminal prosecution.